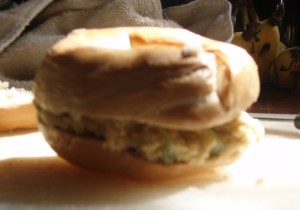 Growing up, my brother hated any type of fish. If you opened a can of tuna in the room, he'd walk out, holding his nose. My mom and I were the only tuna eaters in the house. Well, other than the cat.
Before becoming vegan, I always thought that tuna was a great, quick lunch that was easy to make and full of protein. The truth is, it's still all those things, I just don't eat it any more. You know, open a can and mix it up with spice and mayo and viola, lunch is served.
It's true, vegan tuna is not quite that easy, but it is easy to make and makes a great sandwich stuffer.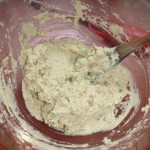 Mock Tuna Fish
This is a great spread for sudat shlishit.
Ingredients
Instructions
Rinse the beans well.
Some people mash them with a fork. I have a little hand blender that does the job. You don't need to mash them all the way. I like mine chunky.
Mix in the rest of the ingredients.
This is how I make it, but you can put in any ingredients that you usually use for the non-vegan version. The base ingredients are the beans and soy mayo. After you put those two things together, have a blast.
Add to Favourites