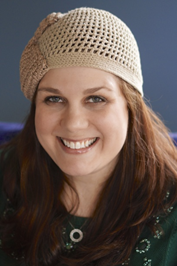 I love the internet. It's really cool how you can make friends with people that you've never really met. Natasha is one of those kinds of friends. We 'met' when I came out with my Passover cookbook. Natasha has written her own cookbook. When the opportunity came, I jumped at the chance to get her to guest blog.
Natasha gave me a few options for recipes that she could share on Vegan Start. When she mentioned tacos, I jumped at it. I may live in Israel, but I'm still a Texan at heart.
Thank you Natasha Rosenstock Nadel for sharing your recipe for this quick and easy meal to share with your family!
Natasha Rosenstock Nadel is a journalist and the author of two recently published books "Healthy Family, Healthy You: The Healthy Mama's Guide to Feeding your Family Well – simply and sanely," and "The Healthy Family, Healthy You Cookbook."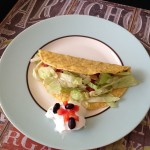 Yield: 4-6
Prep Time: 10 minutes
Print
10 Minute Taco Bar
You come home from work or carpool or kids' afterschool activities and have no idea what's for dinner. Put down the box of pizza bagels! There is a different 10 minute family dinner that will give you lots of protein and veggies! It's even quicker than ordering pizza! Here is your new go-to 10 minute dinner, with ingredients that are pretty easy to keep on hand, or use for something else if you never get around to making the tacos. We all need as much flexibility as we can, right?
Serves 4-6
Ingredients
Instructions
The super quick version of this is to simply set the taco shells out on a plate and all of the other ingredients in their own bowls for everyone to pick what they want and create their own unique tacos. If you have another couple of minutes and prefer some warm food, take 1 cup of salsa and 1 cup of beans and warm it on the stove or in the microwave.
A final option is to turn the ingredients into a big salad. You can do this for the whole family or individuals can choose to make one for themselves. Crumble corn chips (or the taco shells) on top and create a dressing from mixing a dollop of the sour cream into a cup of salsa.
You now have your go-to 10 minute (vegetarian/vegan) dinner that the kids and the whole family will love!
For a side dish option, add my Summer Corn and Tomato Salad, found in The Healthy Family, Healthy You Cookbook and here on my website.
I invite you to go to http://www.HealthyFamilyHealthyYou.com for a free mini e-book, "5 Easy Weeknight Meals," tips, tricks and easy recipes for healthy families.
In addition, if you (or your friends in the States) are looking for a fundraising, educational or inspirational event built around the health of your community members, please see my workshop page.
Allergens
Allergens
Add to Favourites