I think that I should make a whole section on this blog about Jewish soul food. When talking about comfort foods, there is nothing more comforting than waking up on Shabbat morning to the smell of chullent with mock kishke cooking inside. The smell wafts through the house. It really brings back some wonderful childhood memories.
What is kishke? I'm not sure that anyone really wants to know. It's some sort of dough mixture stuffed into cow intestines. After that description, I'm sure that you're thinking "yum." Well it's really a lot better than it sounds. The mock version uses tin foil. And it has all the taste with none of the intestines. I promise you that no animals were hurt in the production of my kishke.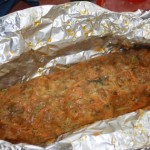 Mock Kishke
If you're not making a chullent, you can also bake this in the oven at 350 degrees for about 40 minutes.
Ingredients
Instructions
In a food processor, shred onion, carrots and celery.
In a bowl, add processed vegetables and the rest of the ingredients.
Wrap in tin foil.
Add to chollent.
Allergens
Allergens
5

stars - based on

1

review(s)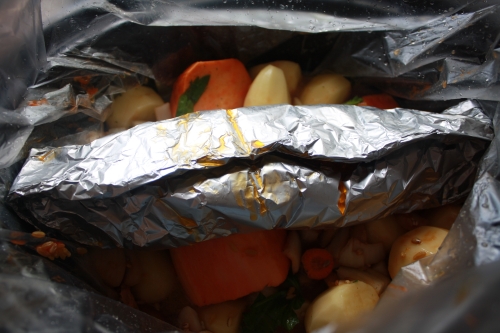 You can cook it in the oven, but I really like to put it in chollent. It comes out so moist and flavorful. The kids totally devour it. It sounds weird, but it's really worth giving it a try.
To make kishke kosher for Passover, just substitute matzo meal for the flour and you'll be good to go. I served it on Shabbat Chol Hamoed, and no one could tell the difference.
Add to Favourites